Governmental and Industrial Roles
Ed Goldstein (AT&T)
This was an exploration of the "cultural" barriers within the emerging new media market. Course leader Ed Goldstein was an "industry voice" (AT&T) in these early days. He was smooth, articulate, and highly evasive on issues of substance. He also represented a perspective that needed to be understood.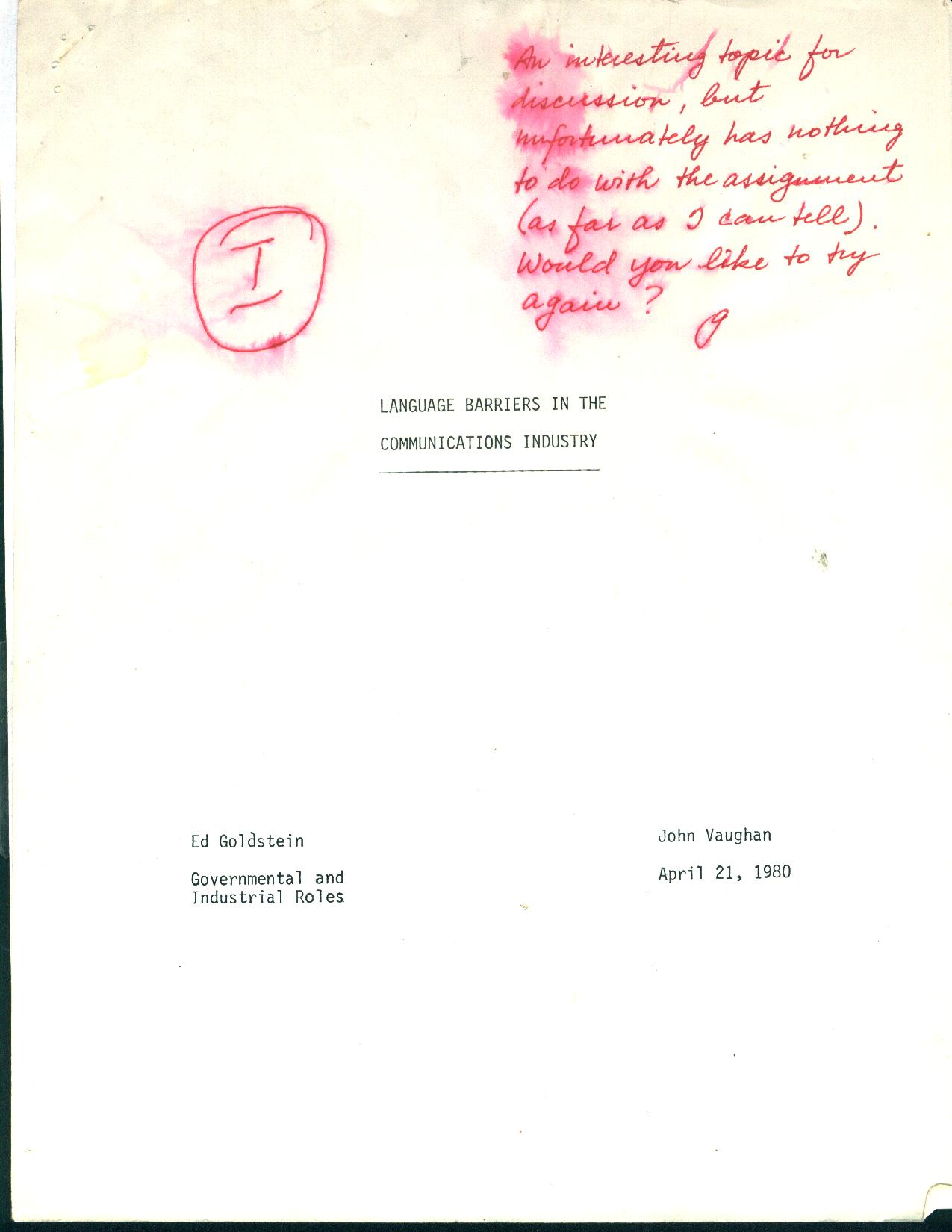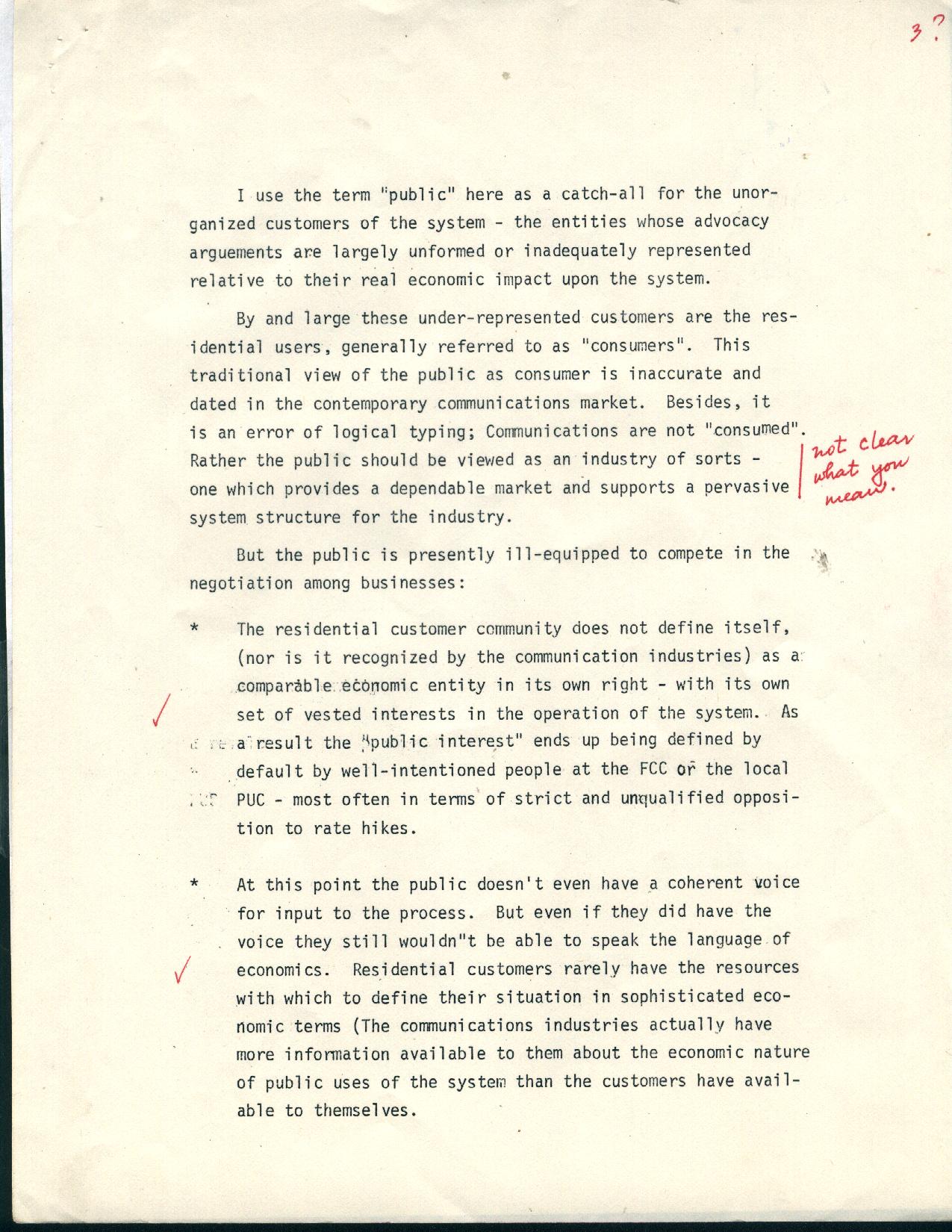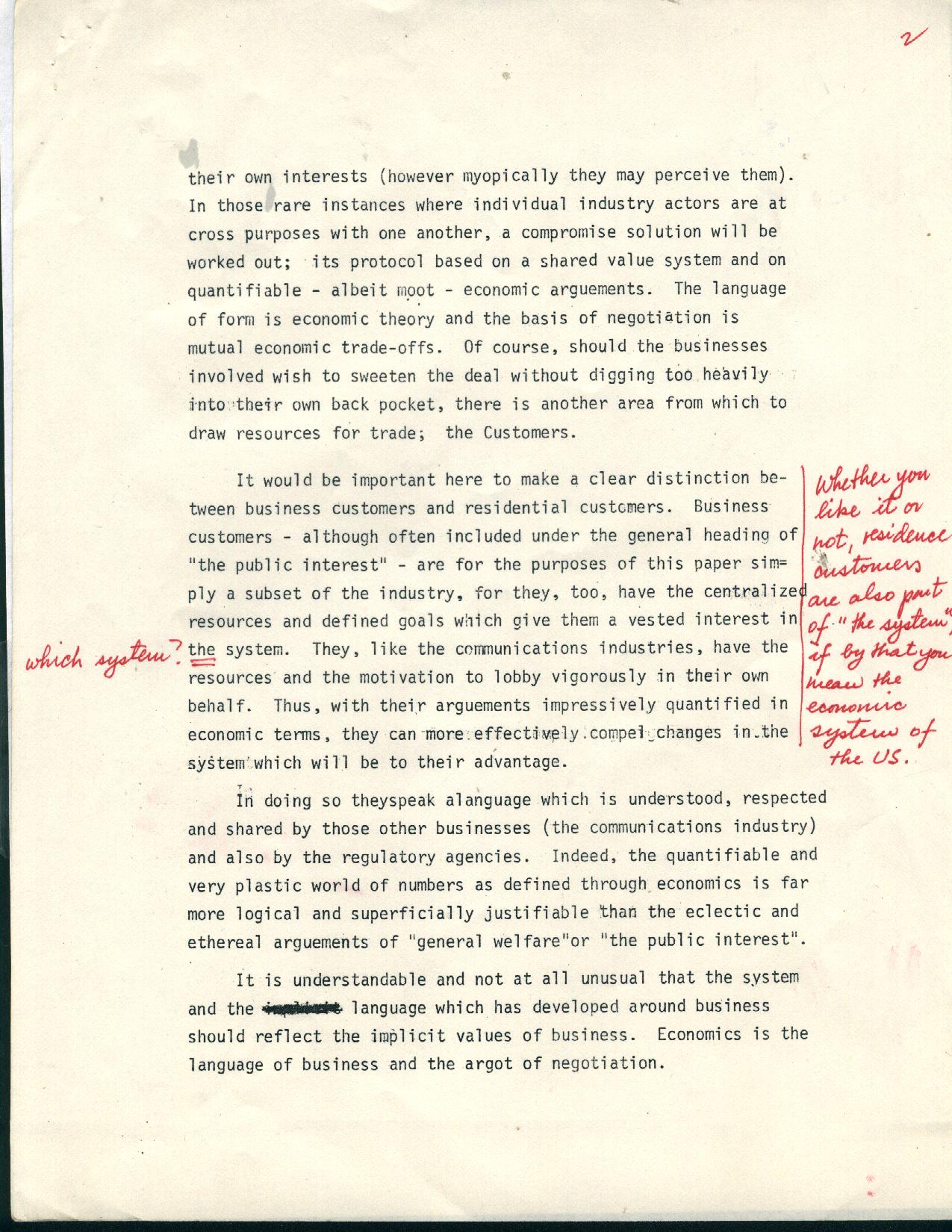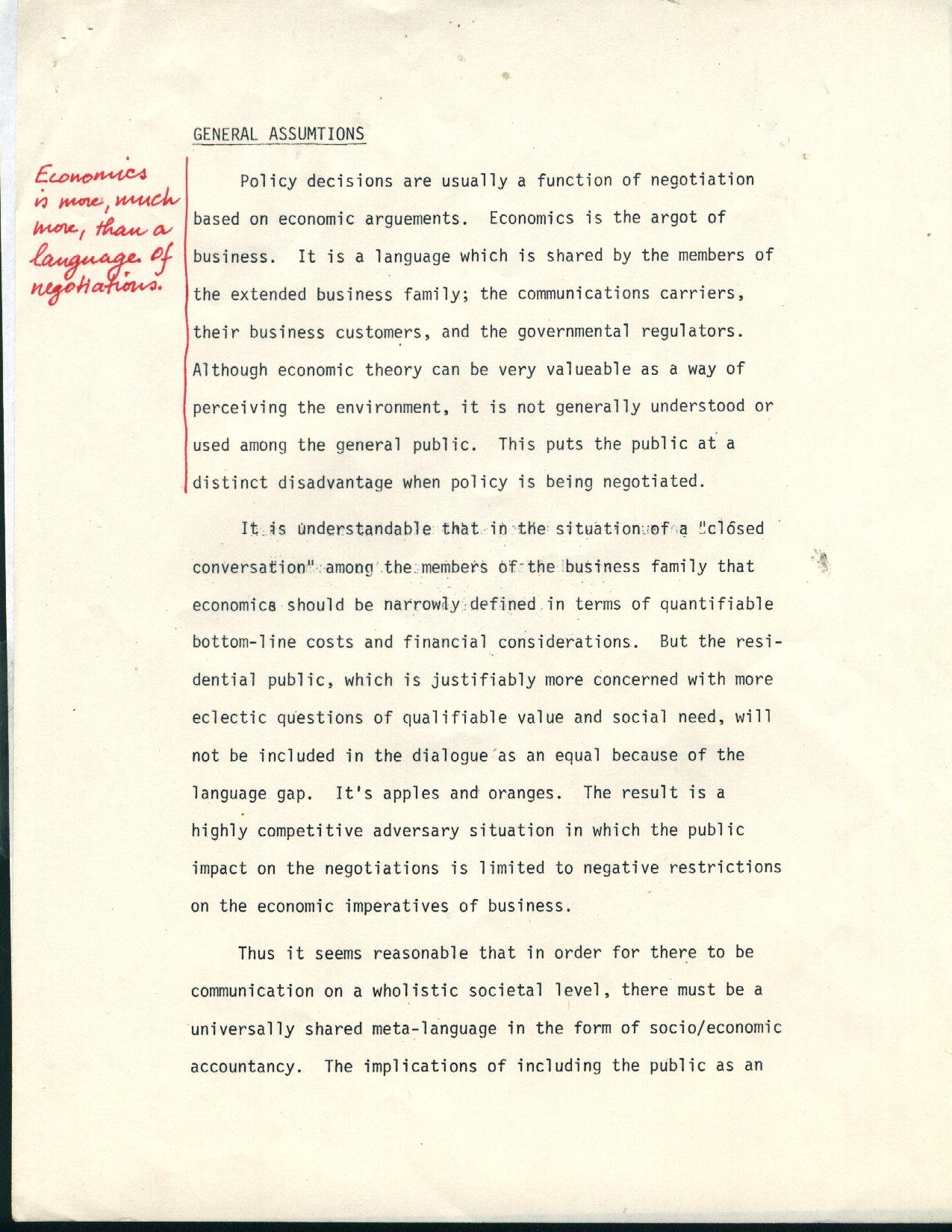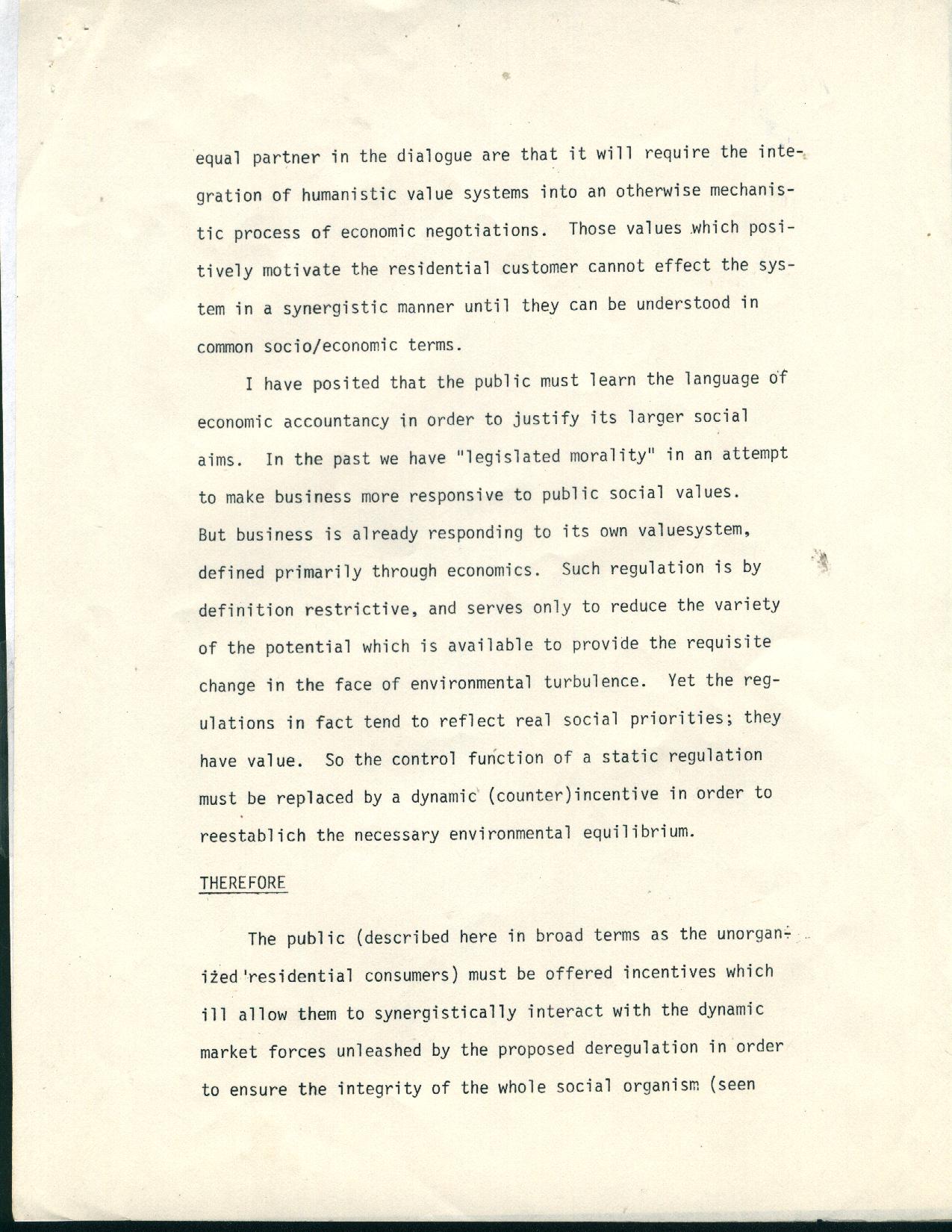 Economics of Social Value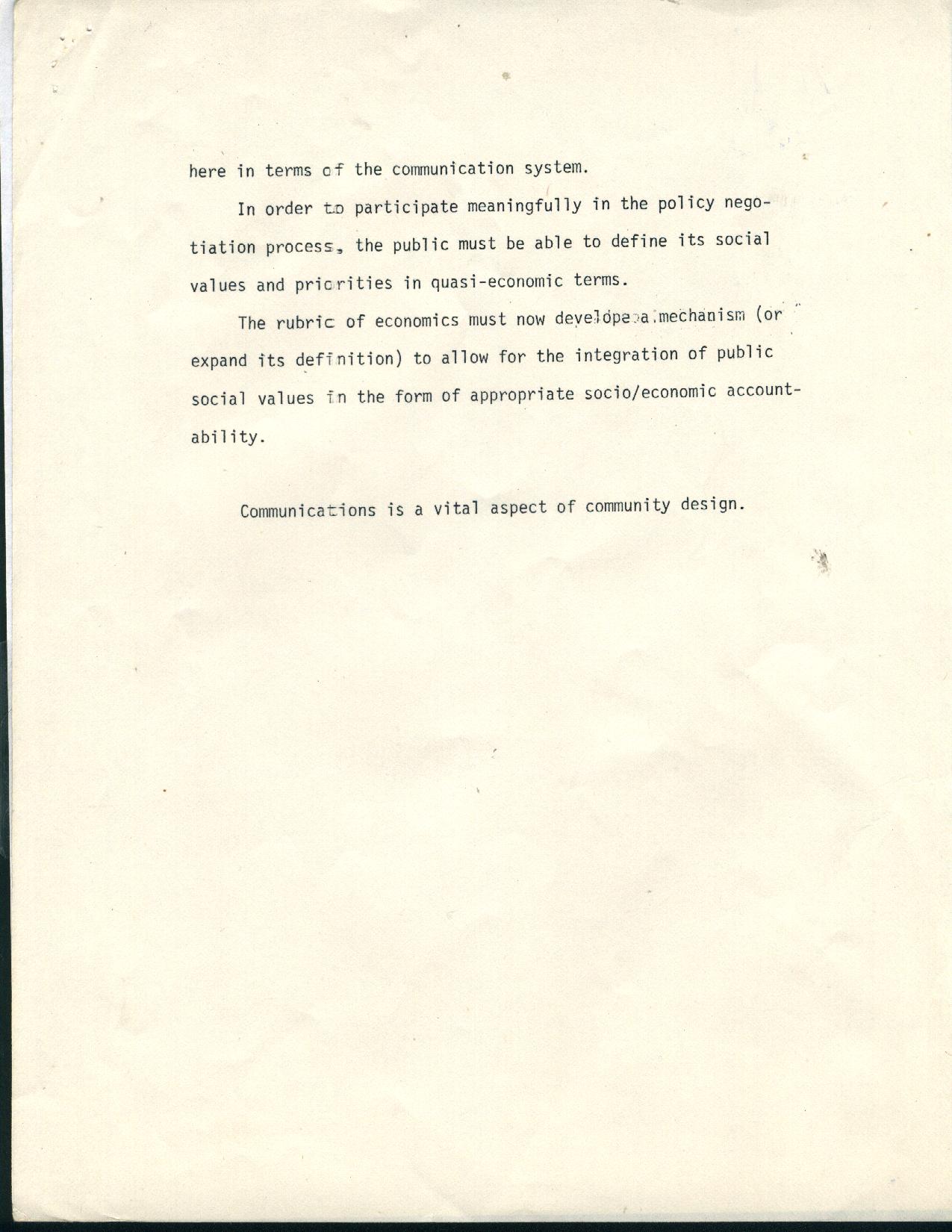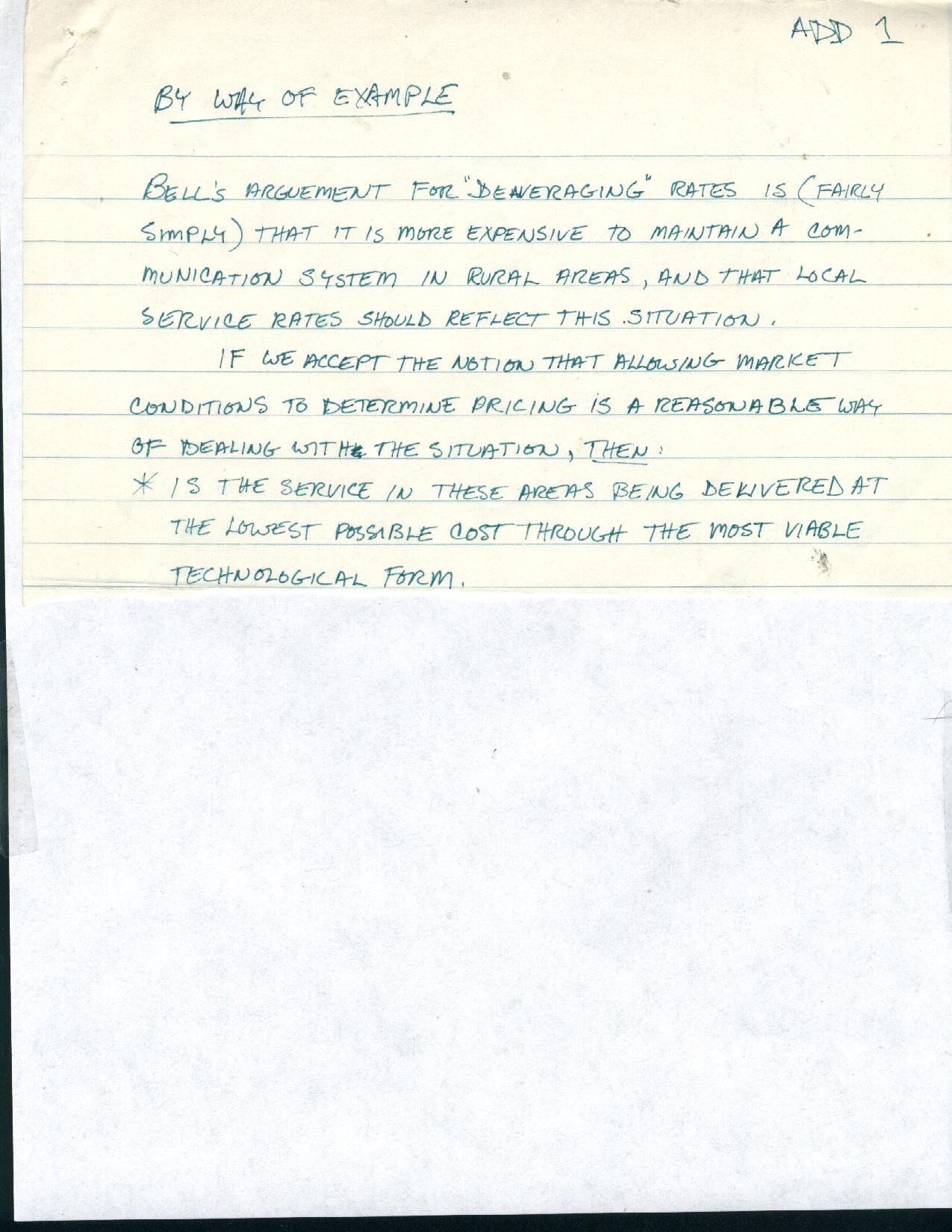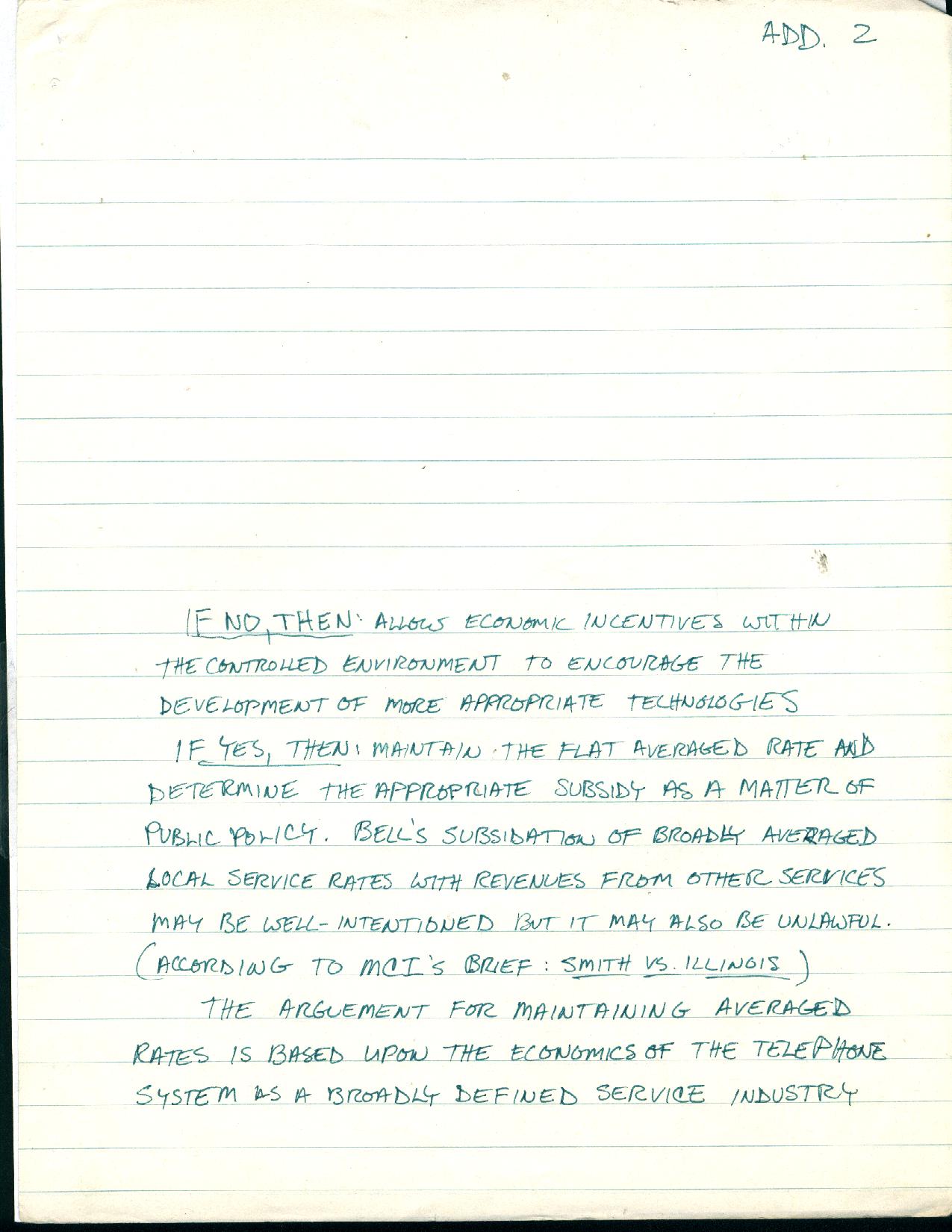 Response to an "Incomplete"
Let's face it: Ed and I had our own "language barriers".