We now require that well-designed site must be self-aware and self-evident. Such guidance can be provided through good visual design, well-written intros, context-sensitive popups and engaging, appropriate mini-presentations.
The whole point is to Be Helpful.
Self-aware / self-explanatory
Mini-Presentation Video
Audience-Oriented
Here's a mini-presentation video that focuses on the needs of an audience group (the FastTrack for our target audience of Recruiters and Hiring Managers):
Functional Guidance
Here's a mini-presentation video that focuses on how to use a particular feature (In this case, the InfoCloud):
QwikReference Materials
In practical terms, you often appreciate having a handy reference "cheat sheet" available as a step-by step guide to often-used tasks.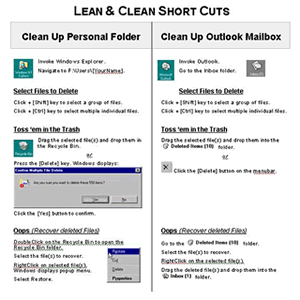 This sheet was designed to help the office staff maintain their Windows office desktop tools.
View the case study in my portfolio: BTR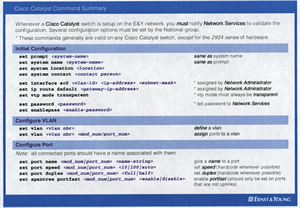 This Quick Reference Card provided a concise listing of the standard Cisco maintenance commands.