Portfolio Showcase : 1990 - 1999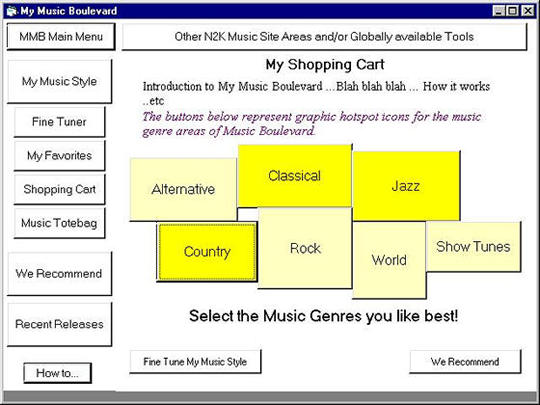 After consumer videotex came and went in the late 80's, "The Internet" existed in a rudimentary form, but hadn't yet evolved into the highly sophisticated Web that we know today.
Aside from shallow "brochure-ware" sites, most businesses weren't really ready to do highly transactional consumer-oriented business on public networks just yet. A few intrepid corporate adventurers were beginning to experiment with inward-facing intranets. B2B "applications" began to migrate from closed networks and CD-ROM.
Interactive gets a Facelift
Consistency
7
Callbacks for Repeat Business
Deliverables
63
% engagements involving all these:
9
Average # Documents per Client
Quality
24
Fortune 500 Client Engagements
Then along came
Visual Basic, Hypercard, Lotus Notes and ... the Web. These platforms gave the business world tools to easily customize their own in-house software products and services with a nice user interface. Toward that end I focused on my Design and Architecture skills.
As a UI Guy, I needed to be able to work with all of these new tools. I spent most of the first half of the decade learning to do just that.
Meanwhile, the focus of the IT department evolved from mainframe to desktop.
Communicating the Design
During this period I also honed my Process and Documentation skills. The IT environment really demanded a greater professionalism in this "meat and potatoes" aspect of the development process.
As software got smarter and more complex, we needed to be able to define Interaction Design in terms of behavior - not just graphics.
The New Kid on the Block
Around 1995 the term "Information Architect" first appeared as an actual mainstream job description. Corporate IT departments were beginning to understand that this was a valuable new skillset that needed to be integrated into the development process.
These early years of the usability field were a tremendous professional challenge and a great time to be a usability evangelist for The Vision Thing.
1990-1999
Drill down for more detail.