New Video Workshop
WGBH Video Technical Director (1973-75)
In the early 70's local PBS channel WGBH in Boston initiated a "studio" for experimental video in Watertown, MA with funding from the Rockefeller Foundation.
The Value Proposition
I was one of the first interns there:
Served as Technical Director for collaborative creative productions using the Paik-Abe videosynthesizer.
Led field video research laying groundwork for a cross-cultural children's program.
Assisted in arts productions working with local Boston area artists (dance, performance, documentary).
Collaborative Dance
The Paik-Abe VideoSynthesizer generated a dazzling fusion of camera & gloopy, mesmerizing visual effects. Most often abstracted music & dance.
Video Research: Children's Program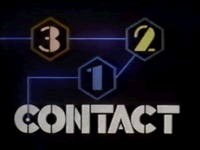 In the late 70's Children's Television Workshop was researching a new show that was intended to present scientific principles. I led a team that interviewed Hispanic and Black kids - in order to provide some context for the perceived target audience.
Our work eventually emerged as the PBS series "3-2-1 Contact"