Transactional Travel Services
Chase Home Banking
Like many other banks at the time, Chase needed to explore the possibilites of the newly-emerging interactive online arena.

The Value Proposition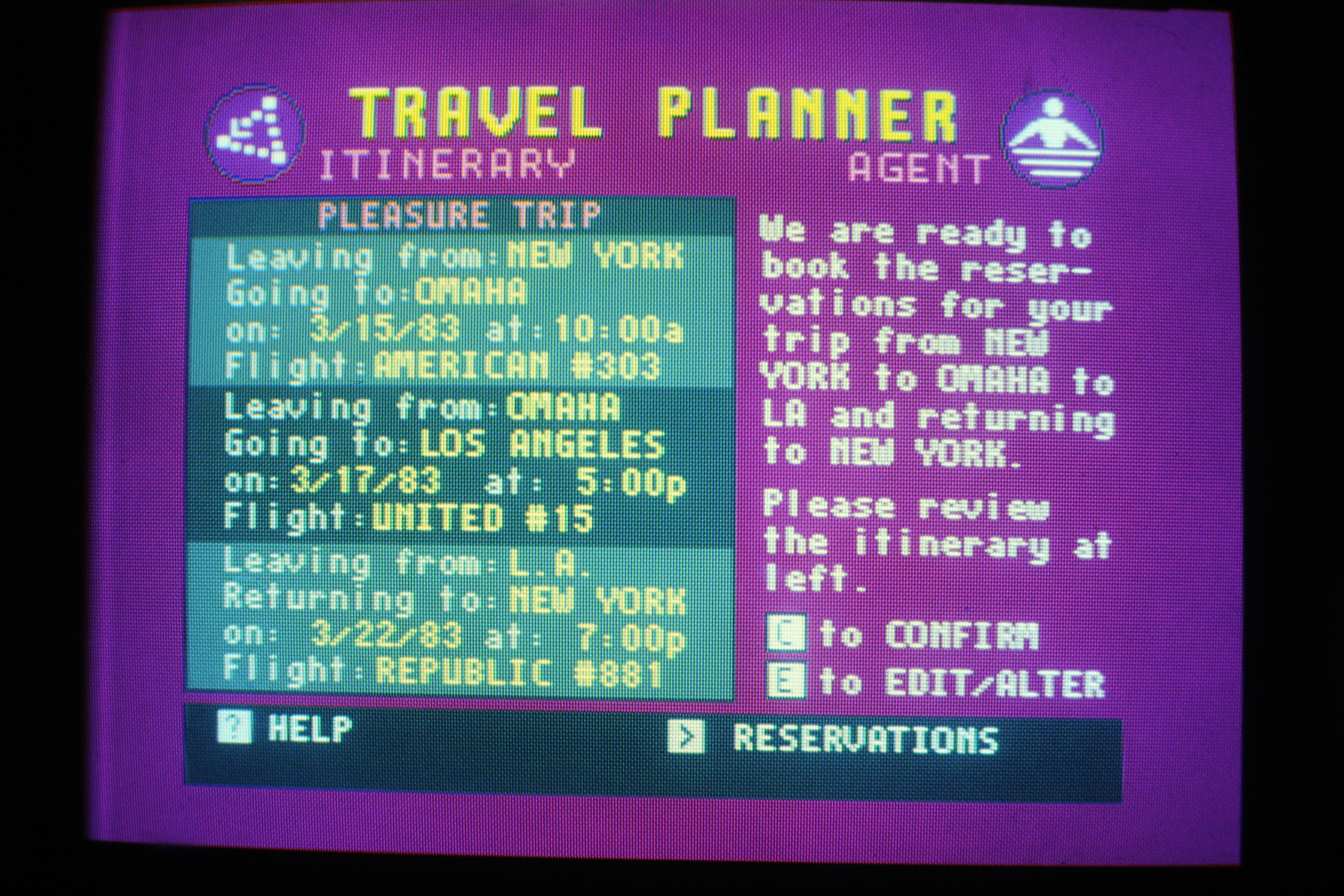 Visionary Model
In mid-1984 Chase asked us to model a range of Consumer Travel Services. We put together a prototype of an interactive online business, complete with advertising modules.
Demonstrating the Future
Chase was particularly interested in consumer self-service. We modeled it for them - a little ahead of the Web.
As with many TCS projects during this period, my associate and partner William B. Porter did much of the screen design work.