Consumer Banking Services
Bank of America
In 1982 Bank of America anchored publishing giant Times Mirror's Videotex Field Trial of consumer information services to the home with a huge site of consumer banking information.
The Value Proposition
Challenges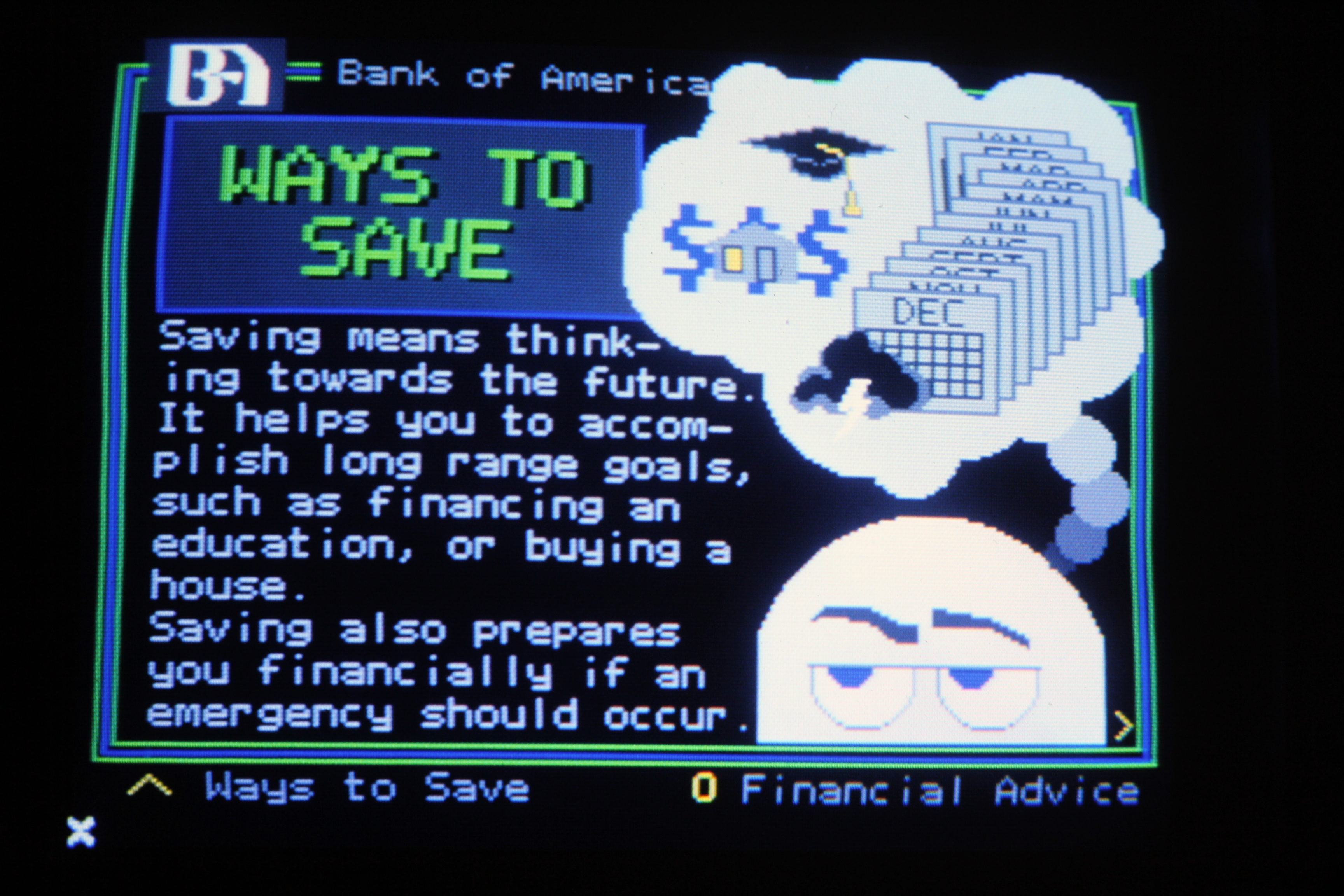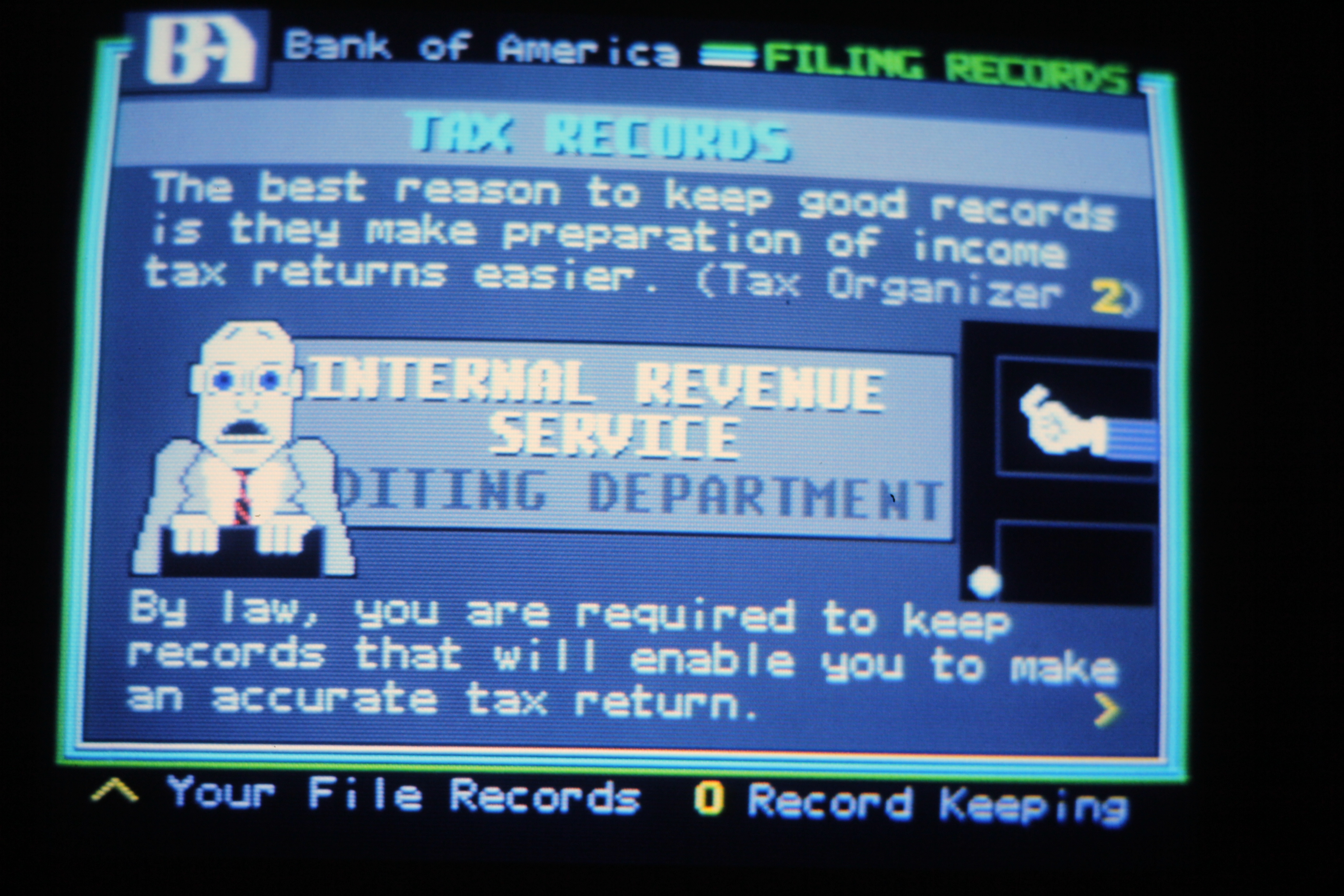 In January of 1982 I was brought to Bank of America's headquarters offices in San Francisco to lead a 5-person production staff in the creation of a 2000+ page banking-oriented consumer information site for the Times Mirror Videotex Field Trial in southern California.
We needed to
Organize & guide a viable design process, based on templates
Train a novice staff in this large production effort
Create a consistent-and-interesting stylesheet across multiple content areas
Design an easy-to-use interface that worked with available functionality
Reinforce Bank of America's entrerprise branding identity
Integrate the site into Times Mirror's technical and publishing platform
Introduce and implement quality control in the production effort for the interactive site
Advocate and educate enterprise stakeholders
Solutions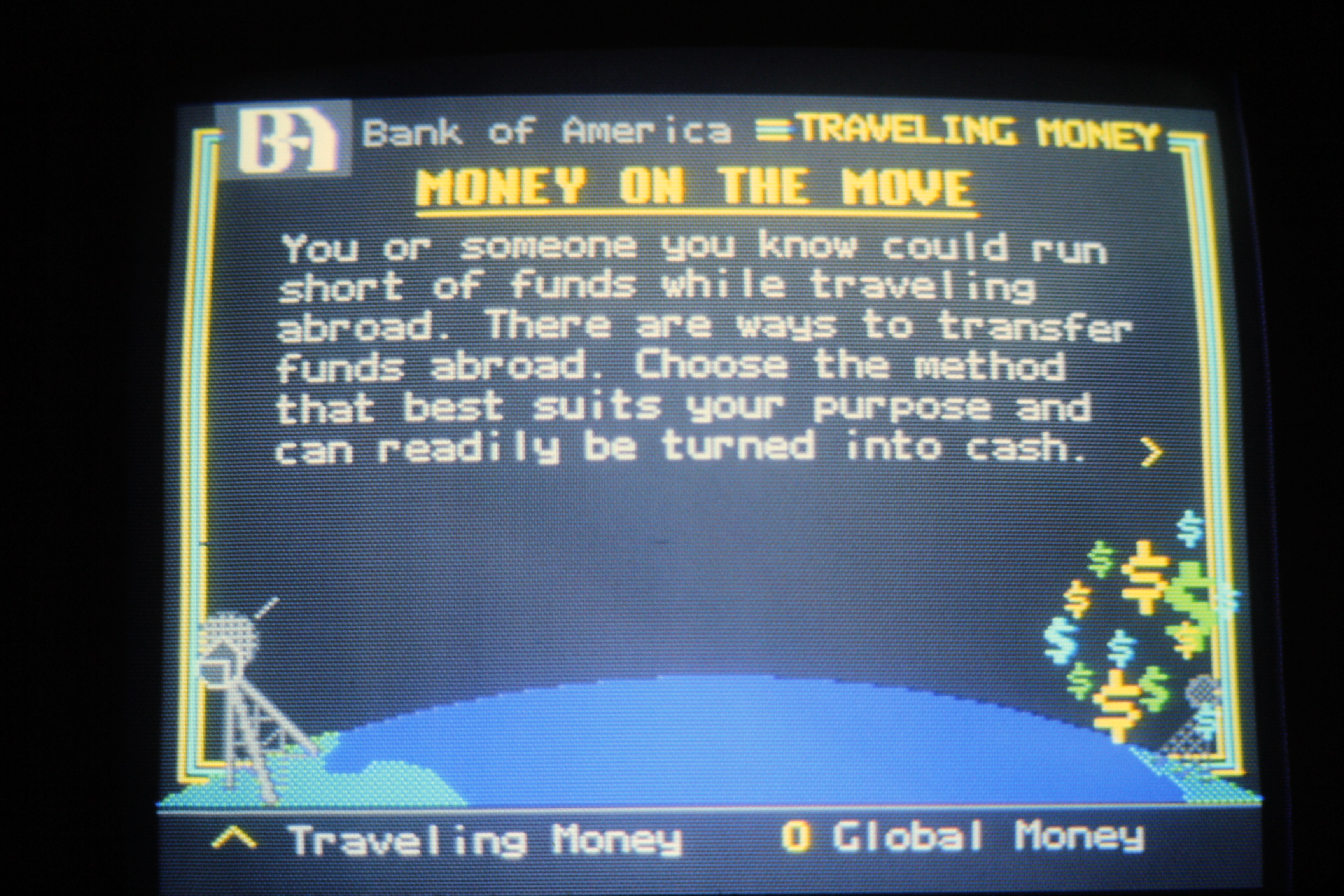 This information retrieval service was primarily textual information that was leveraged from existing informational brochures in the areas of Consumer-Oriented Information.
Family-oriented Financial Services
Travel
Local Banking (including branch location maps)
House & Home services and Energy
Automotive
"New Media" and Interactive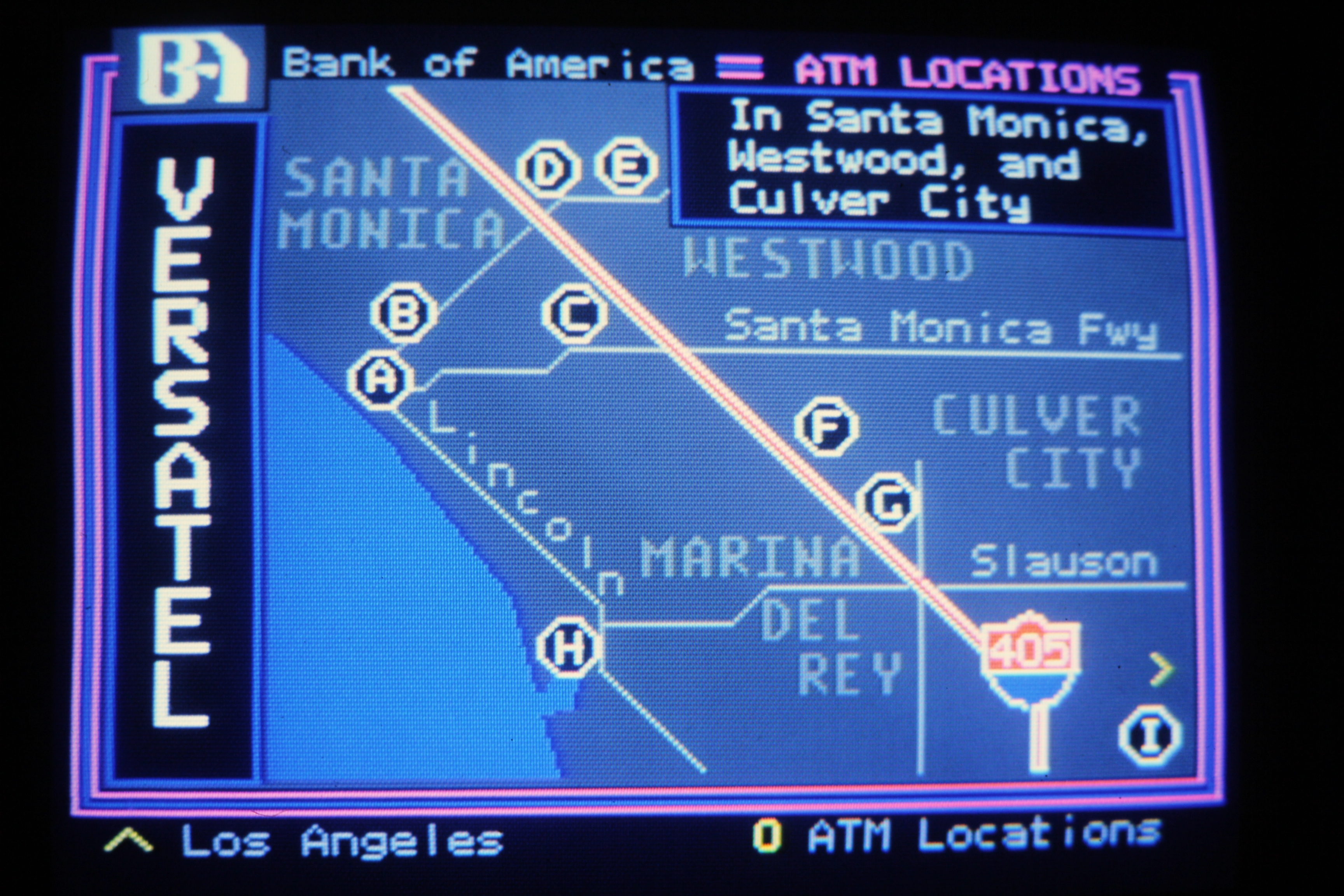 Because the interactive capability of the service was primarily passive, much of my mandate was to spice the presentation up with illustrations and richly animated graphics.
We provided practical support for local banking, such as customized maps with directions to local Bank of America branches.
We also introduced then-new concepts, such as electronic funds transfer.
Value-Added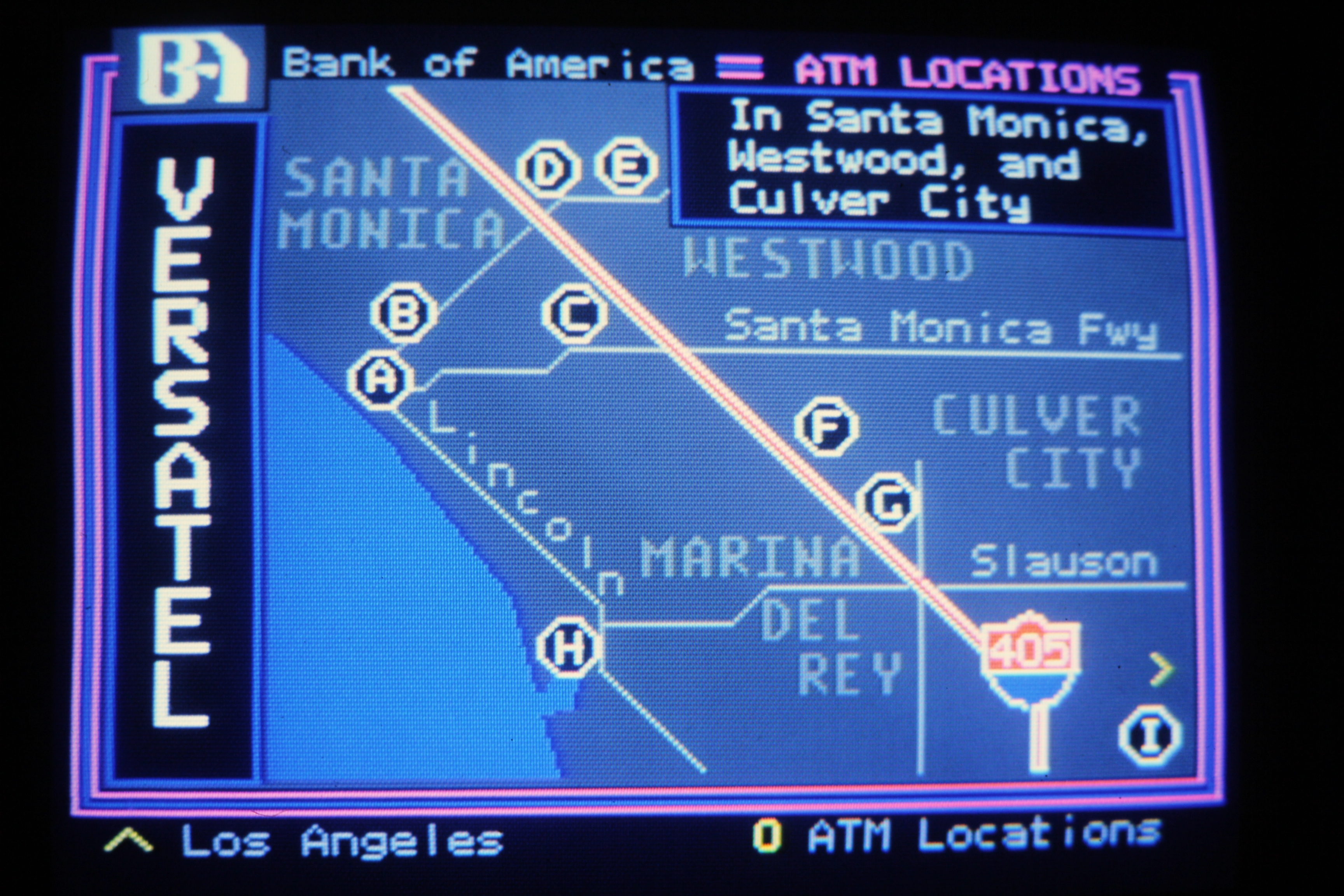 Bank of America also wanted to test the water for interactive online banking services, such as Bill Payment and Funds Transfer.
I created high-end advertising pages for Bank of America consumer banking products.

I designed the layout and structure for their transactional screens, providing an attractive and understandable interface for what was at that time a "cutting edge" application.
the Takeaway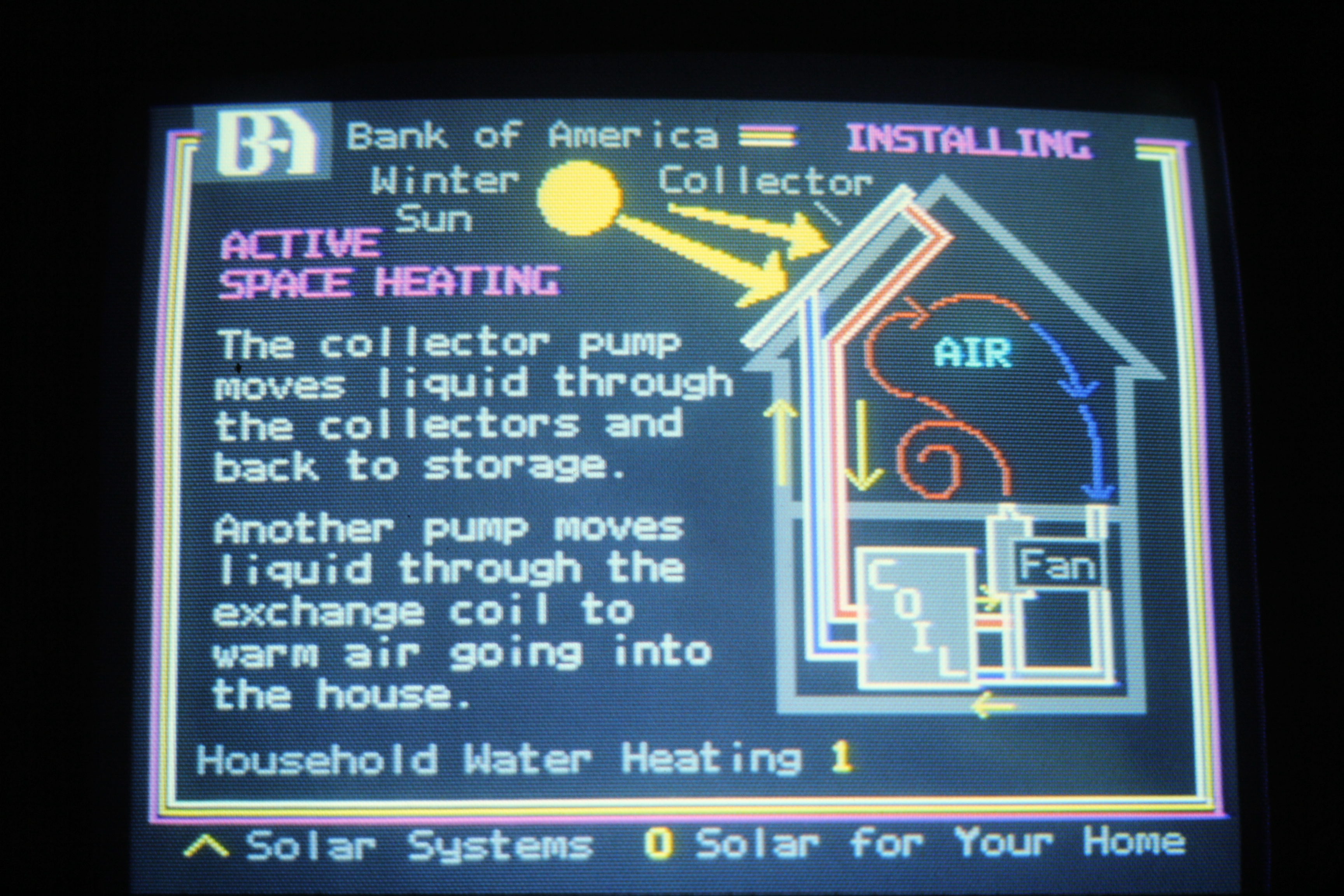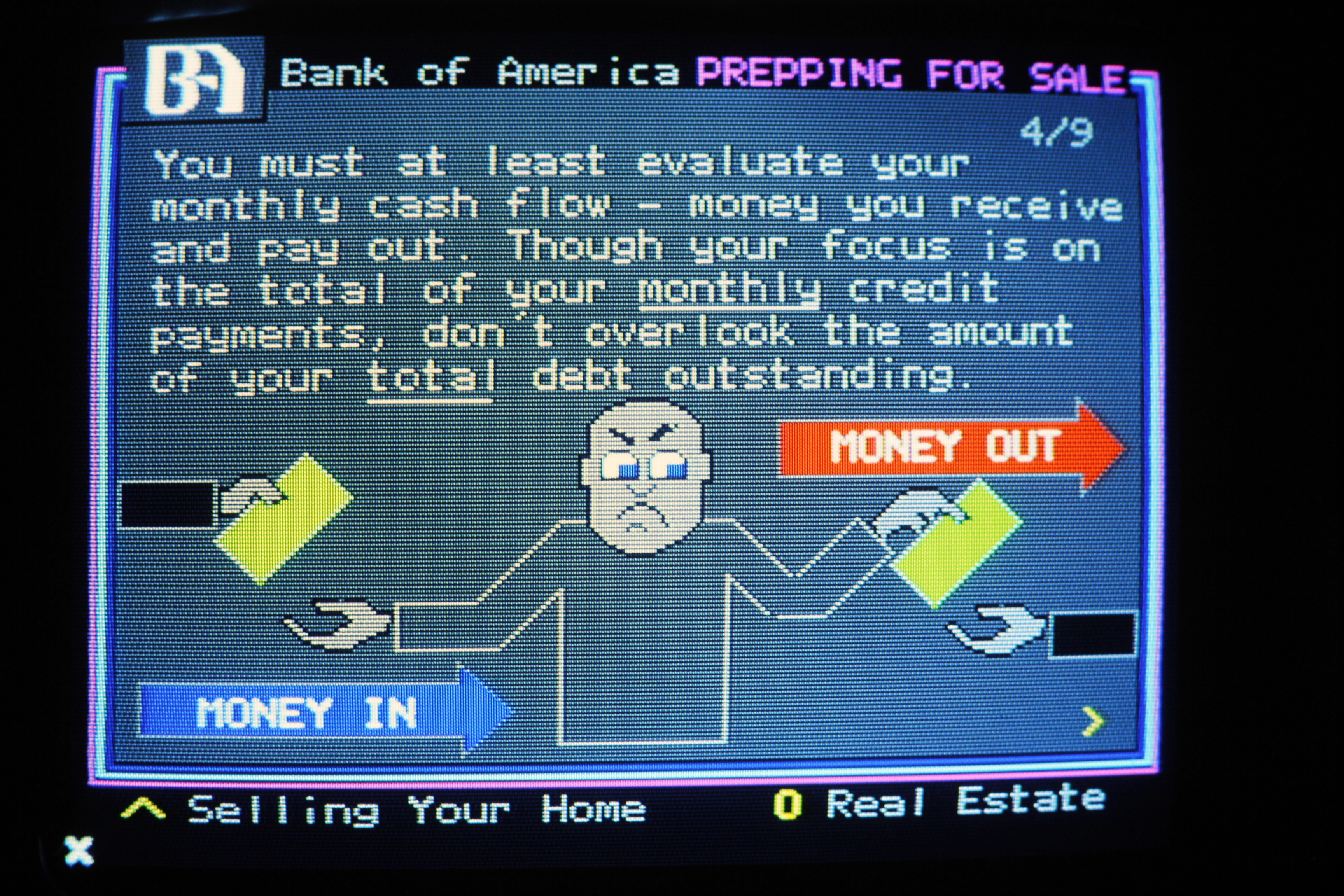 As the consultant "interactive expert", my task was to create a manageable, easily updateable site.
When I left San Francisco in May of 1982, Bank of America had:
An interactive site of over 2000 pages
A sitewide Stylesheet, set of Design Templates and Clip Art
A rudimentary transactional banking service
A suite of animated advertisements
A smoothly-operating content update and production system
A a trained staff who were now able to manage and update the site.
Animated Screen Display ... and Advertising
These videos of the Bank of America Videotex Field Trial were recorded in 1982, using the "browsers" of that time. Notice how the pictures draw element-by-element on the screen. Built-in animation was a big part of the "user experience" of early interactive products.
All of these animations and illustrations were less than 3000 bytes