Medical Info On-Demand
Merck, Sharp & Dohme / London, UK
In 1982 pharmaceutical giant Merck, Sharp & Dohme explored the possibility of providing information about drugs via simple interactive terminals that would provide immediate information access at the doctor's desk and in the waiting room.
The Value Proposition
Challenges
International consulting agency Communications Studies and Planning, Ltd flew me to London, UK, to model a medical support service that could provide physicians and their patients with pharmaceutical and therapeutic information. We needed to design a structure that could service each of the three target audiences: Physicians, Patients & Public and Merck representatives.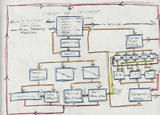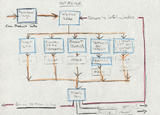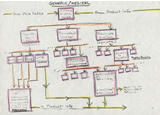 Solutions
The site we designed gave physicians direct access to Merck representatives for product support and other services. It included:
Bulletin Board
E-mail
Generic Medical Information Retrieval
Cross-Referenced Pharmeceutical Directory
Product Information Catalog
Clinical Trial info
Sales Support
Online Help and Tutorials
Mailbox, bulletin board, Inquiry/Response module