University Campus Info
Indiana University
Indiana University was way ahead of the game in 1986 when they started looking into setting up a campus-wide interactive network.
The Value Proposition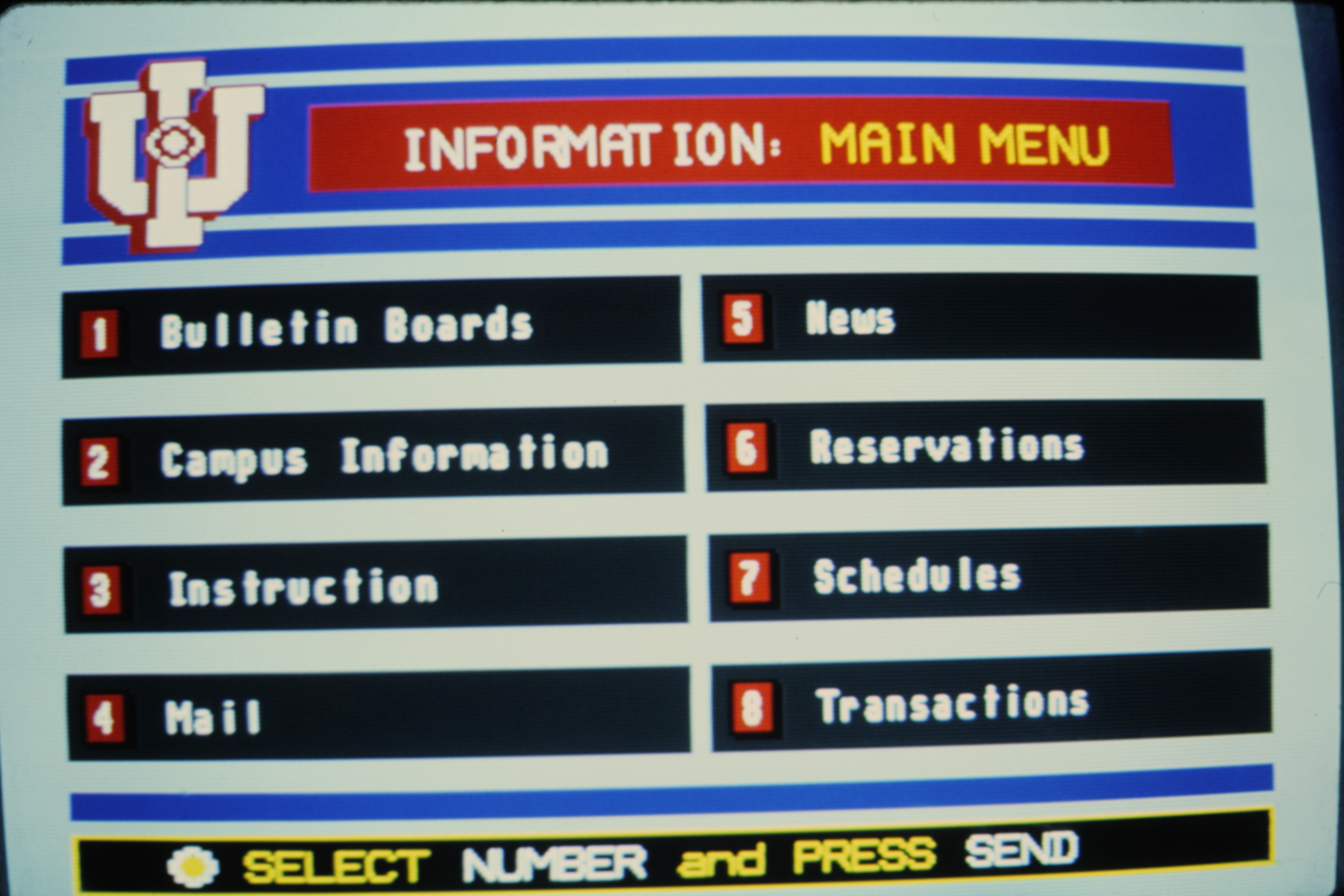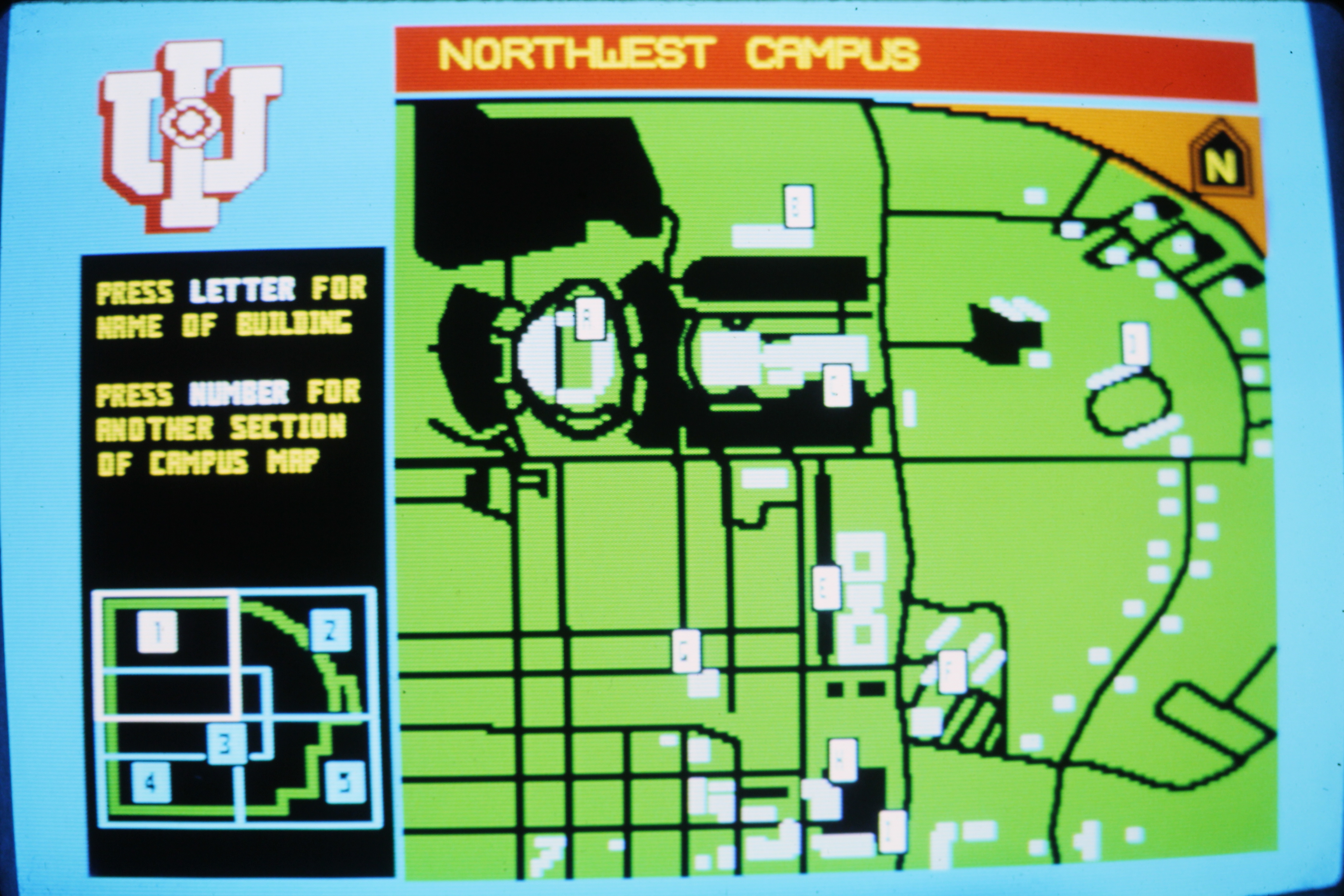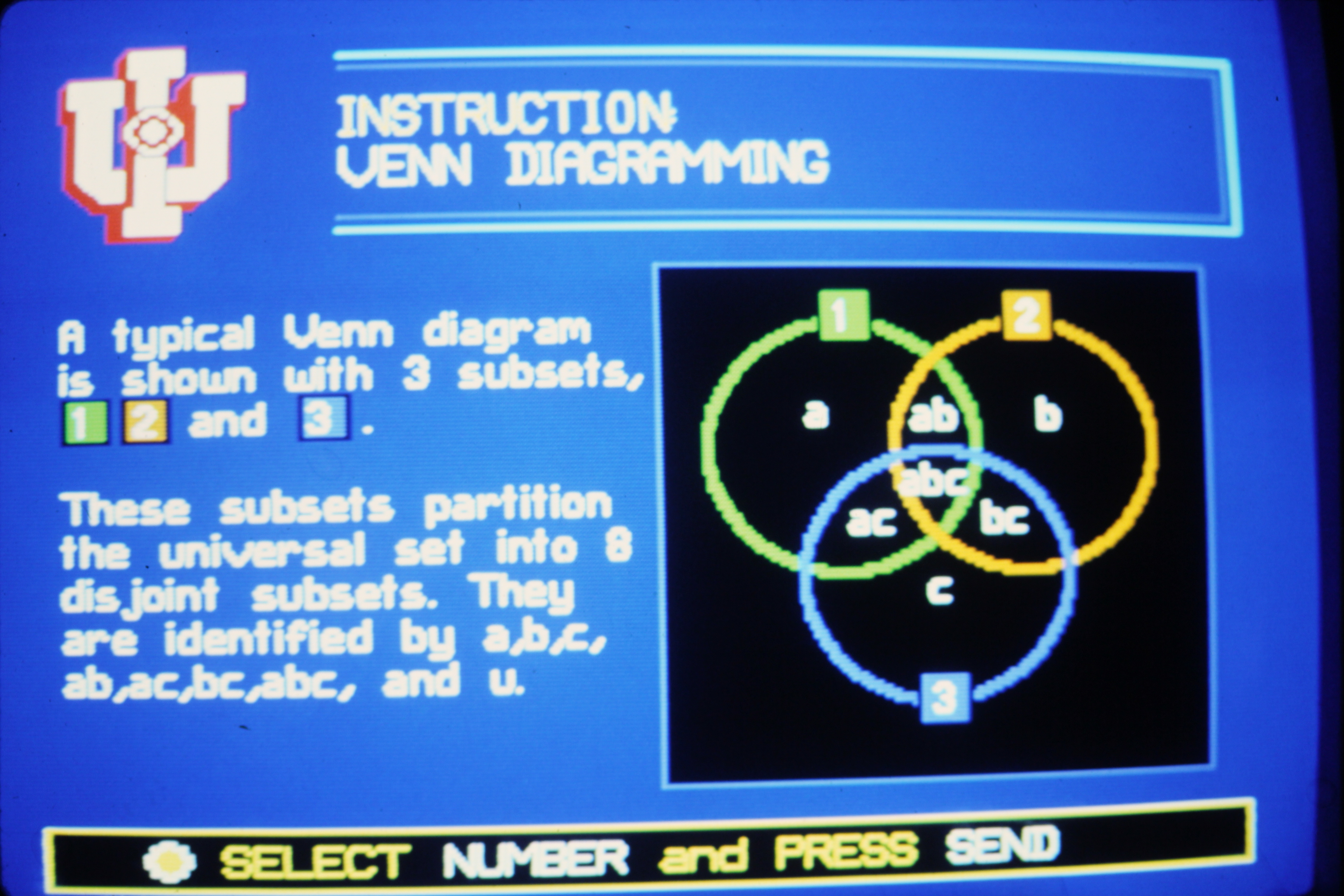 University Information System
Disc International and Prime Computer approached us to model a large scale university campus information system.
Provided a clickable site model that conformed to the workflow and served as design guide for the development team.
Our interactive prototype pages were all linked together in a mini-site that gave the school administration a good sense of how their campus system might look:
Course Registration
Directory of Students and Faculty
School Services
Campus Map
Online educational courses
Recreation & Events
Chat Boards
Design Productivity Tools & Consultation
We licensed our Textup Context Management System and other tools to Indiana U so that they could produce and manage their campus-wide information system. The challenge for us was that the pages had to be viewable on a broad range of devices, including "dumb" terminals and (most significantly) on the Apple computer platform.
The NAPLPS videotex standard allowed us to produce a site with graphically sophisticated layouts and images that could be viewed - simultaneously and seamlessly - on different microcomputers.