Consumer Field Trial
WETA Teletext
The Government primes the pump. Begun in 1980 at PBS flagship station WETA in Washington, DC, this was the one of first technical field trials of highly graphic broadcast TV "teletext" in the US (the pages were embedded in the TV signal and displayed by a special set-top box).
The Value Proposition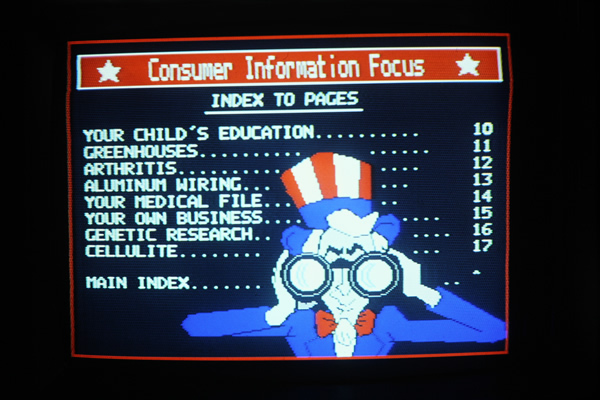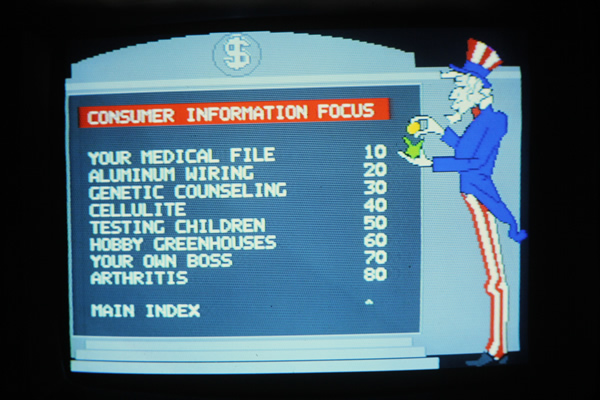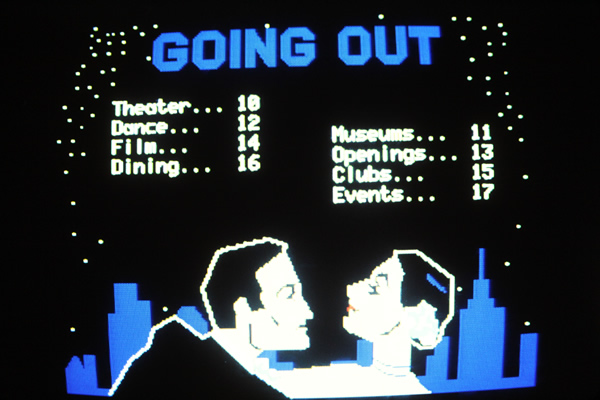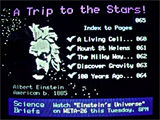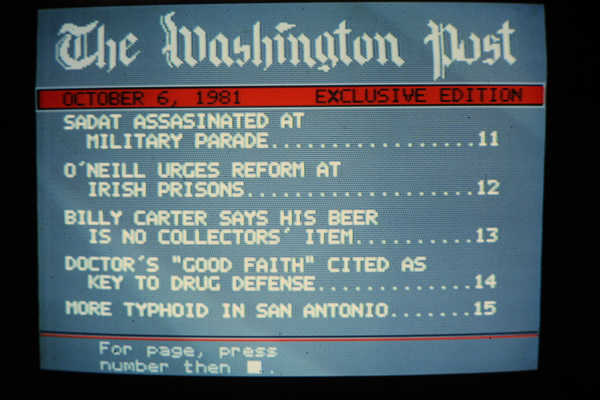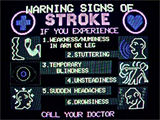 Challenges
Because we were one of the only schools with the technology or the skills at that time, the project was implemented through the newly-incorporated Interactive Telecommunications Program at New York University. At the time I was the designated artist and animator in the ITP. I worked directly with Martin Nizenholtz, who later made quite a name for himself setting up Ogilvey and Mather's cutting edge New Media advertising group and later spearheaded technology transition as CEO at NY Times Digital.
Solutions
As a government-sponsored project on a PBS channel, our 50-page teletext "magazine" was heavy on information and light on advertising. Still, I tried to give the pages a little flair with our "Uncle Sam" theme character. >We focused on:
Consumer Info
Recreation
Sports
Education
Government Update
News (from the Washington Post)
Pioneering Work
We used the newly-defined Telidon platform, which allowed us to easily and efficiently create graphically sophisticated, highly animated pages. Though crude by today's standards, Telidon was really cutting edge for 1980. You had a total of 14 on-screen colors and its "byte lite" vector graphic language allowed fairly snazzy animated graphics.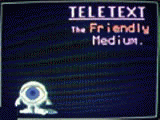 The nature of Telidon/NAPLPS was that the images always "drew" dynamically on the screen - so every page was inherently animated. This was a design challenge ... and it was fun.
One of the implementation challenges: Because of technology limitations (remember - these were the early days), every page had to be under 2000 bytes total.