Point of Sale Videodisk
Sony / Ford
Consumer technology leader Sony wanted to model the potential for enhancing full-motion, high resolution videodisc images with dynamically-updatable graphics and interactive navigation.
The Value Proposition
Challenges & Solutions
The Communication Studio created a direct marketing prototype for Ford Motor Company based on the Sony videodisc player.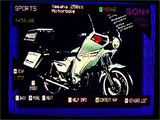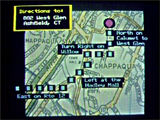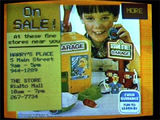 We demonstrated:
Interactive Tour of product features
Mapping overlays
Electronic Catalog
Order Entry
We provided graphics, software applications, navigation and screen linkages for Sony's full-motion videodisc "site". TCS integrated a touch-sensitive screen display device as the user interface.
Design Productivity Tools & Consultation
We licensed our Textup Context Management System and other tools to Sony for use in developing interactive products for videodisk that could be dynamically updated using online systems.