The Communication Studio Inc.
John Vaughan and William Porter
The Communication Studio (TCS) was one of the first interactive design service bureaus during the "the early years" of graphically-sophisticated interactivity in the US (1981-1989)....
The Value Proposition
The Image Thing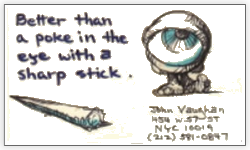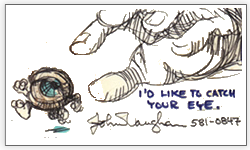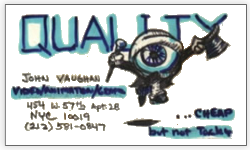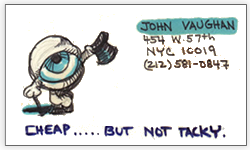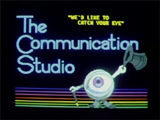 Here are some early (circa 1978) treatments for a business card. I'd just moved to New York City and was still working in the video/animation/graphics arena, since digital and interactive online didn't really exist much.
Still, the initial digital interactive UI environment was primarily visual, so the little eyeball made the transition to the new technology in 1981.
The You-Eye Guy was a theme - and lives on as the TCS logo on this site.
Early Daze
I was one of the first graduates of the masters degree Interactive Telecommunications Program at NYU in 1981. Since I had some design skills - as well as some credibility in the interactive arena - I was lucky enough to be involved in some of the first forays into interactive online "before we called it The Web".
Timing is Everything
By late 1982 it was clear that there actually was a future in this "new media" stuff - and that I had more on my plate than I could handle all by myself, soooooo.....
Two Guys in a Loft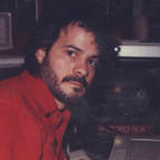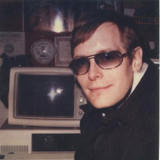 I'd met William Porter in 1977 when we were both on staff at Automation House video studio (my first serious media job in NYC). Bill is one of those exceptional people who really "got it" very early on the curve - and brings a lot to the table. His strategic understanding of new media was neatly complemented by his sophisticated artistic skill and deep technical acumen.
Starting in 1982, Bill and I partnered on a number of cutting edge interactive projects "before we called it The Web", including: BBDO/Time Warner Cabletext, NBC Teletext, IBM/ChinaComm, AT&T, AutoZone, the Information Industry Association, and the Sony/Ford Videodisc.
This new publicly-available interactive medium was often referred to as "videotex".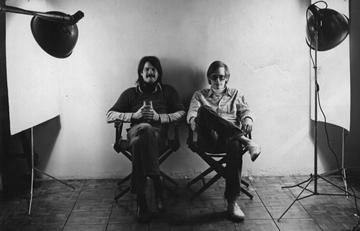 Perhaps even more significantly, we collaborated on the creation of a suite of software productivity tools for the graphically-sophisticated interactive arena:
As well as some really great concepts that never quite got beyond prototype stage (though, who knows?)
Bill has since continued his career, successfully providing professional digital video / animation / robotic multicamera systems through his company Whitehorse Productions.
The Vision Thing
Here's an early (1985) TCS brochure that shows what we saw as the range of our grasp at that moment: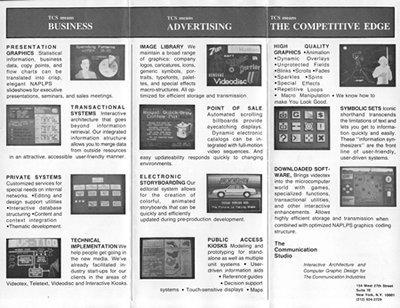 Presentation Graphics
Transactional Systems
Private (in-house) Systems
Technical Implementation
Image Library
Point of Sale
Electronic Storyboarding
Public Access Kiosks
Downloaded Software
Graphics & Animation
Icons & Symbols
Nimble, animated graphical sophistication in a pervasive, dynamic, intelligent, interactive environment. That's how we envisioned our services in 1986.
The future is Fantastic. And it's all gonna happen ... tomorrow. Yup, yup, yup.
A Vision Deferred
This section is still under construction...