Enterprise Social Network
Alcatel-Lucent / Bell Labs
The Intuitive Collaborative Design group (ICD) was charged with implementing a
social networking and collaboration platform
across Bell Labs. A primary focus was on integrated
messaging and workflow collaboration
.
The Value Proposition
Advocate proven marketplace UX insights to the design group; especially social networking
Quick modeling turnaround in an Agile environment speeds development
Team UX/UI resource for"best practices", styling, tools, and features
Challenges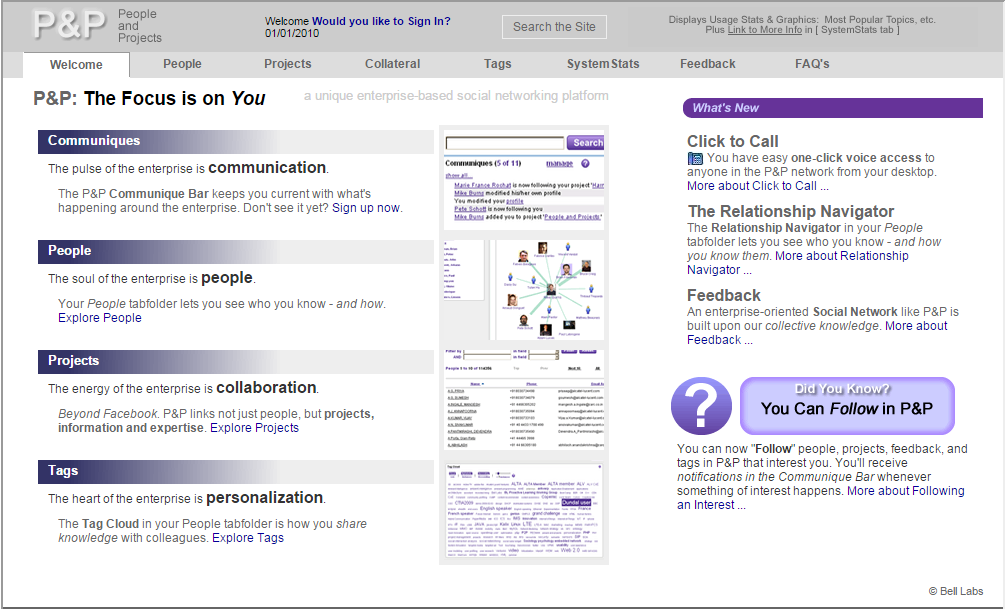 ICD was charged with creating an enterprise collaboration model focused on leveraging the intellectual and professional environment at Bell Labs. We needed to :
Focus on communication and collaboration
Communicate the value and ease of social networking to stakeholders
Improve styling and UI behaviors
Solutions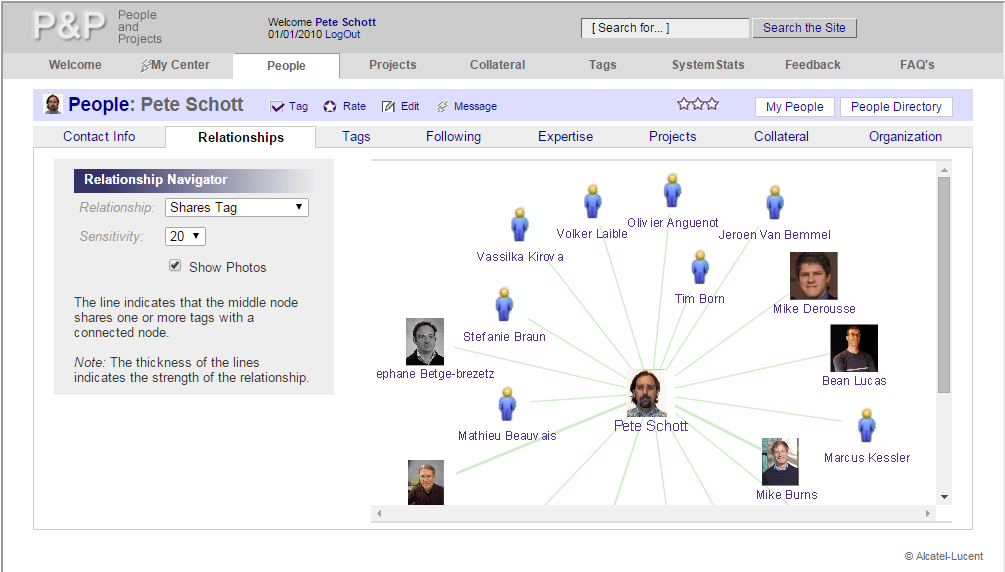 User-centric viewports across all feature areas and engineered in relevant cross-linking.
Formalize the webpart structure into a set of content areas and social networking features that could be invoked fluidly from anywhere in the system.
"Iconize" functionality for easy identification and comprehension
Make the interactive features of the site engaging and self explanatory (Welcome page, FAQ's and UI behaviors)
Highly integrated messaging
Workflow collaboration models
Present UX insights as part of the team's White Paper presentations.
Functional Map
Here's a "presentation-oriented" annotated wireframe for the Collaborative Developer's Workspace. It maps some of our approach to social networking for the enterprise.