University Library Site
USMA West Point
West Point unveiled its new library building in the 2008 school year. They wanted their online library site to be a fitting showcase for the new facilities - and to approach library services in a new way.
The Value Proposition
Challenges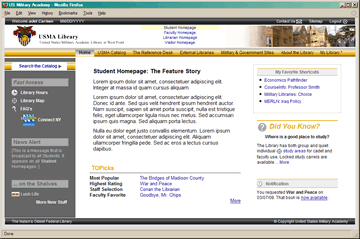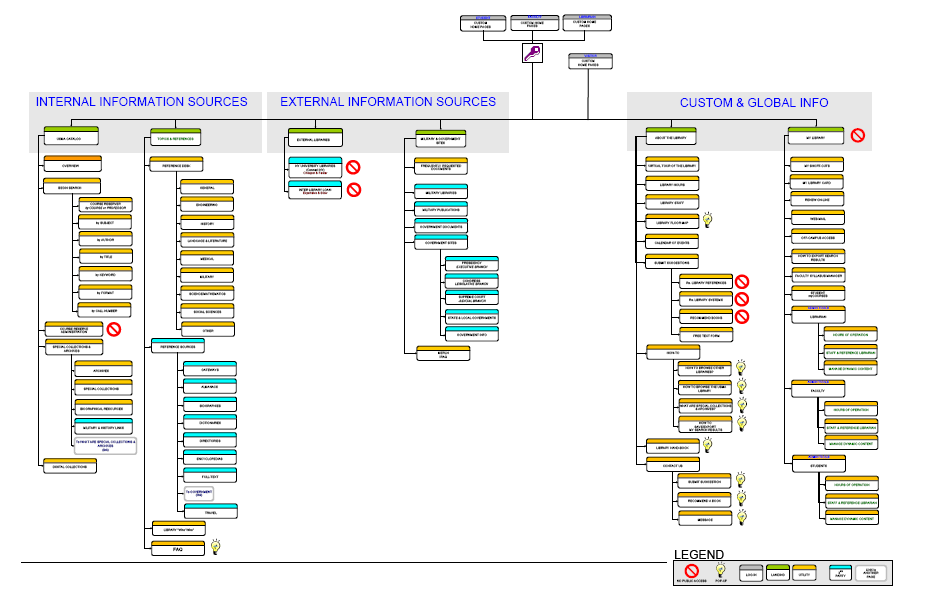 TCS provided a functional and presentational makeover of this university library website based on a broad set of needs.
Identify primary audiences (Student Cadets, Faculty, Library Administrators and Visitors) and their workflows
Simplify navigation and information structure, with an eye towards end-user needs
Enable and support Student and Faculty "self-service"
Define administration and maintenance toolsfor the Library Staff
Supply the project team with process tools, documentation and guidance in a "virtual" working environment
Solutions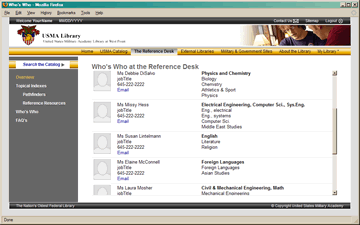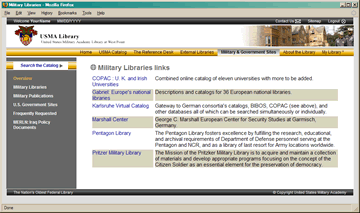 Provided a clickable site model that conformed to the workflow, allowed stakeholders to sign-off on the experience, and served as design guide for the development team.
Emphasize most-used features to the forefront with calls to action
Integrated tools allow Library Administrators to customize outreach to target audience groups.
Online Reference Desk is the site's focal point for access to library resources.
Faculty can connect their course syllabus directly to Library holdings
Search tools so that Student Cadets can self-service quickly and easily.