Business Tools
Karmak
Usability analysis and design for a suite of business solution products oriented to the commercial transportation (trucking) industry. This has been a very fully-featured engagement, involving
strategy
,
assessment
,
process
, and
design
.
The Value Proposition
Optimize developer team process with appropriate deliverables
Bring programming-oriented staff up to speed on UX
Enterprise UX/UI resource for "best practices", styling, tools, and features
Quick modeling turnaround in an Agile environment
"UX Ambassador" and liaison to customers via on-site visits in order to identify - and solve - unique business needs
Challenges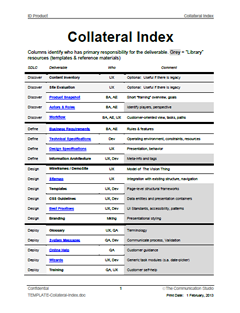 Karmak maintains a large suite of business products on multiple platforms. The UX challenges are both inward- and outward-facing: maintenance/design and consistency/functionality/branding.
Identify needs of customer roles, personas
Map workflow of critical business activities
Establish UX best practices for the enterprise
Evangelize & educate staff on UX principles and techniques
Virtual teams in remote work environment
Inconsistent documentation
Solutions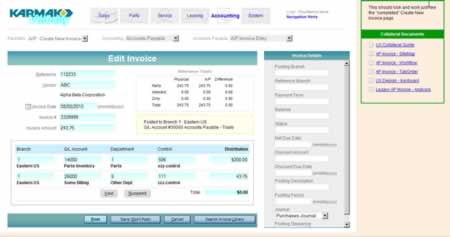 Articulate and model design solutions for target team products
Codify best practices into team documentation and process templates (Collateral Index)
Onsite, face-to-face needs assessment and usability analysis with software client customers
Formulate cross-platform migration & implementation paths for UX

Integrate UX into an Agile team process