International Women's Health
Zana Africa
non-profit organization focuses on women's health & education issues in Africa - specifically targeted towards school-age girls in Kenya. Working pro-bono through Taproot Foundation, I helped them re-organize their entire website presence, with an eye towards usability.
The Value Proposition
Mobile-ize the site
Goal-focus in order to reach target markets of Donors &Sponsors
Calls To Action for Donations, Social Medias
Templates: easy to self-manage & update
Challenges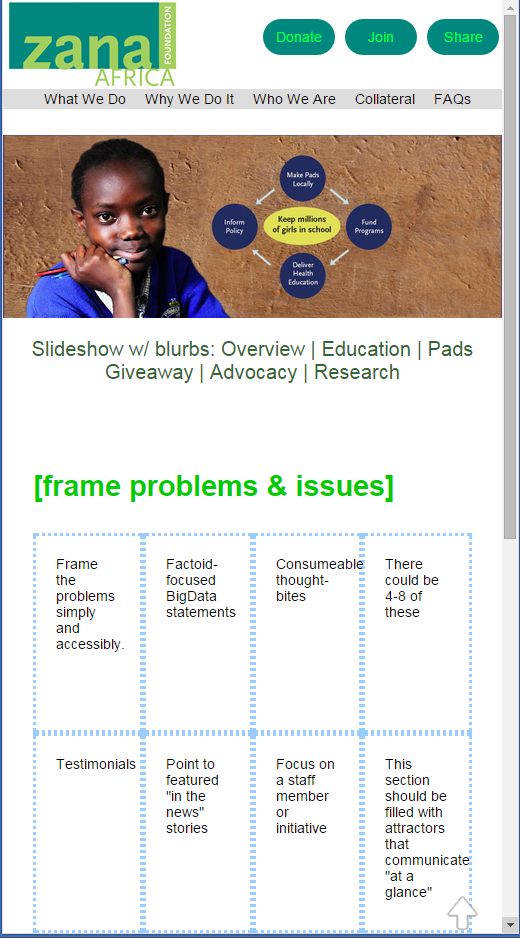 Zana's legacy website design had several problems, among them:
Too many menu headings; Collateral is scattered; Lack of cohesion
Not responsive or mobile-enabled
Graphically nice, but Poor messaging; too text-y
No reflection of customer paths; Allows self-service - but lacks guidance
Solutions
The solution, as ever, is customer-centricity.
Target constituencies
Determine agenda
Map pathways