Global Commodity Trading
Bunge Global Markets
Design leadership for a complex intranet-based suite of services for this global commodities firm. Focus on trading and fulfillment, risk management, strategic planning, reporting, customer assistance. Reported directly to CIO on usability and portal design issues.

The Value Proposition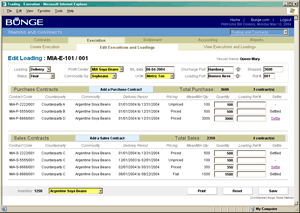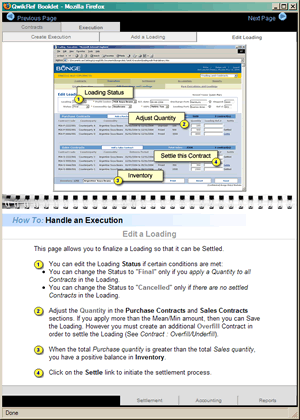 Business Portal Design
Provided a clickable site model that conformed to the workflow, allowed stakeholders to sign-off on the experience, and served as design guide for the development team.
The primary goal was to provide a usable, manageable, efficient "portaled" working environment across the major business task areas:
Commodities Trading
Execution & Settlement

Facilities Management
Shipping & Storage

Planning & Projections
Risk Management & Reporting

Positions Management
Trade Records & Reporting
Infrastructure
Identify and map the taxonomy of the Business Processes.
Provide HTML page templates, CSS stylesheets and interaction models to guide code development.
Advise on content management issues
Construct and implement information architecture through CSS and templates
Training / Reporting / Support
Designed materials to assist in global rollout initiative (training & user acceptance materials).
Created print & electronic marketing materials for use with both internal and external clients.
Bunge's flagship trading service went live internationally in the spring of 2005.