Product Dealer Support
Kyocera-Mita
This international copier/printer company needed to make their web-based Dealer Order Management System both usable and competitive. Kyocera needed to provide real self-service to their extended dealer base in order to maintain a competitive presence in the marketplace.
The Value Proposition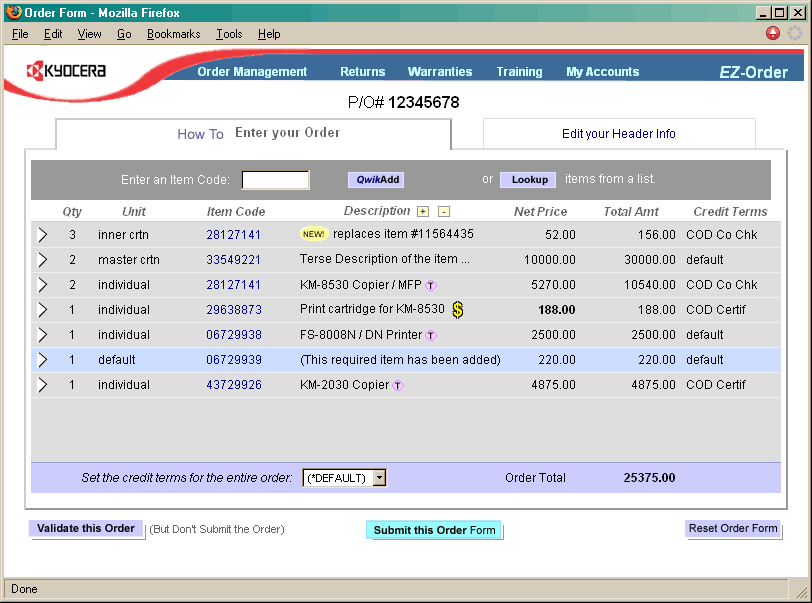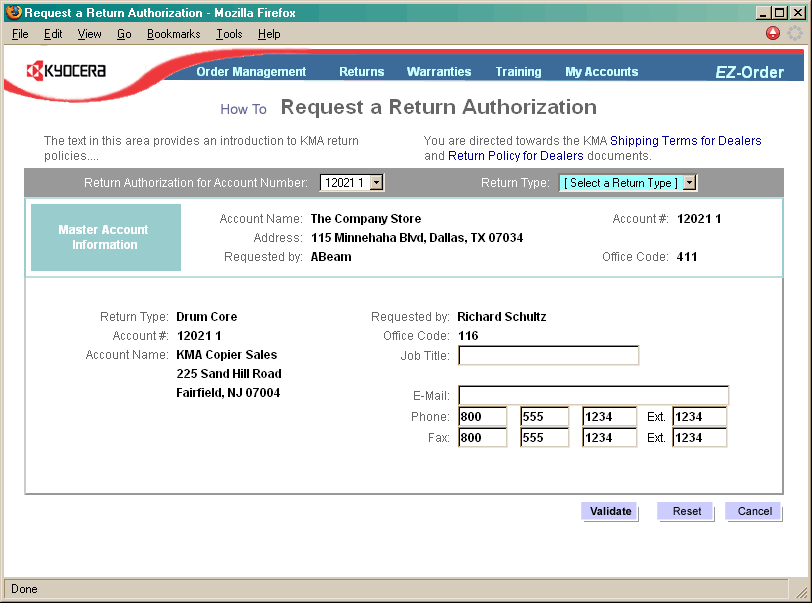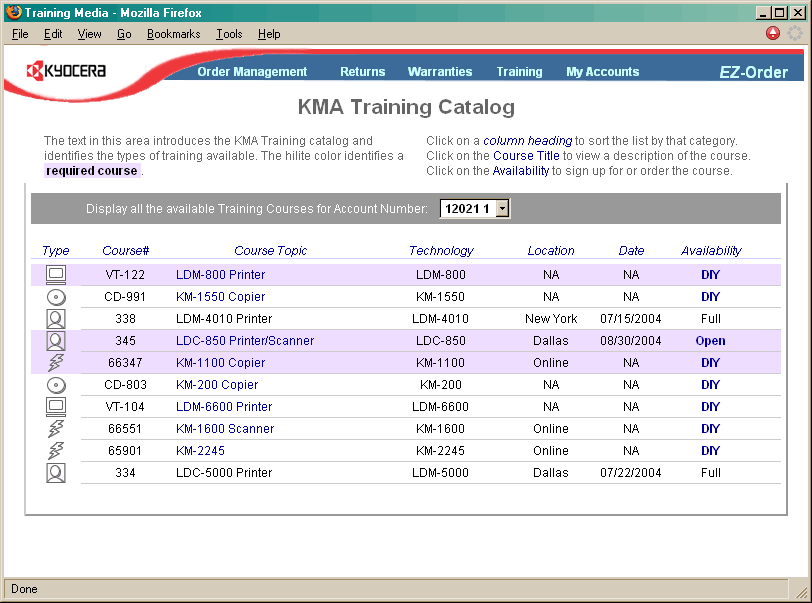 Challenges
The existing legacy application functioned in a technical sense, but was so poorly designed as to be practically unusable by the dealers. The primary challenge was to fix the legacy user interface design:
Capture workflows
Identify Business Requirements
Integrate with appropriate features
Design a usable, attractive service
Solutions
Provided a clickable website model that conformed to the workflow and served as design guide for the development team.
We needed to integrate the focal service areas
Order Management (batch orders, tracking)
Manage Returns
Supervise Warranties
Train & Authorize Dealers
Maintain Client Accounts
Content Management